What should you learn from the Potential Boss During the Interview?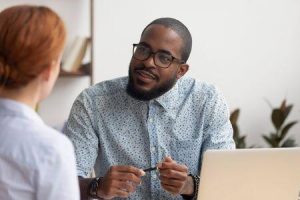 Happiness on the job has many factors – the right pay, location, challenges that suit our capabilities, benefits, and more. For all the hours spent at work, the boss is also a critical factor in evaluating whether or not to accept that new position.
But what can you really find out about the boss during the length of an interview or two?
Plenty! According to Caroline Levchuck, author of the article, "Four Questions to Ask a Potential Manager."
Continue reading "What should you learn from the Potential Boss During the Interview?" →