ATTENTION HR, Executive Recruitment, Coaches, Consultants, Career Counselors
Emotional Intelligence
Leading with Emotional Intelligence


Overview
Leading with Emotional Intelligence is a highly interactive workshop that focuses on optimizing the principles of emotional intelligence. Participants are challenged to not only learn about emotional intelligence, but to examine their own leadership and transform their workplace. The workshop provides leaders and managers with in-depth knowledge of the fifteen competencies of emotional intelligence. These facets of emotional intelligence are experienced through examples, film clips from popular movies and television, activities/exercises and discussion.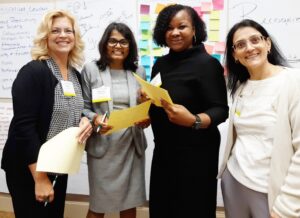 Benefits of the Training
As the result of the training, the participants will:
Understand the critical value of emotional intelligence for leaders and their organizations.
Gain knowledge of the five realms and fifteen competencies of the EQ-i 2.0™.
Increase self-understanding of individual strengths and challenges associated with their EQ- i 2.0™ results.
Explore practical ways to respond as an emotionally intelligent leader.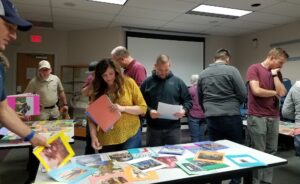 Training Components
EQ- i 2.0™ Workplace Report or EQ-i 2.0™ Leadership Report
Participant workbook containing the activities and concepts covered in the class.
Coaching
Confidential coaching sessions are available to reinforce concepts of the EQ-i 2.0™.
I just want to let you know that I enjoyed your session and folks all agreed that your session was the best one in the program. I learned so much on this lecture and do appreciate your knowledge and your time in helping us recognize our strengths and weaknesses in our emotional intelligence.
I hope I have other opportunities to learn from you in the future.
Director, Securities and Exchange Commission
Jan is THE authority on emotional intelligence. In my 30+ years of federal and private sector service, she is the best. Jan challenges leaders to think and to reflect like no one else.
Great motivator and expert to help develop full potential for leaders at all levels.
Rick DeLauter
Senior Executive at United States Department of Defense
Jan Hovrud is an award winning, Master Practitioner and Coach for the EQ-i 2.0™. She has coached and trained over 6,000 participants on the impact of emotional intelligence at work and home.
Click the button to contact Jan for more information: