ATTENTION HR, Executive Recruitment, Coaches, Consultants, Career Counselors
ARSENAL Stress Assessment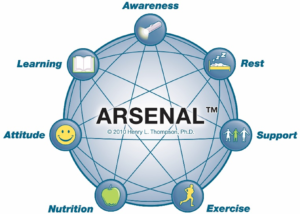 Overview
Stress deeply impacts the way people make decisions, communicate with others, build relationships, complete work assignments, interact on the team and much more. The ability to improve stress management capabilities is critical for the systematic processes we face every day.
The foundation for the training is the ARSENAL™ model. ARSENAL™ focuses on seven best practices (Awareness, Rest, Support, Exercise, Nutrition, Attitude and Learning) that are key to reducing the negativity of stress.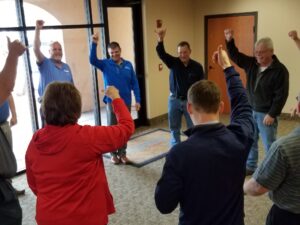 Benefits of the Training
As the result of the training, the participants will:
Build an understanding of personal and professional stressors.
See the connection between stress and work performance—burnout, rustout and comfort zone.
Explore strengths and challenges (both individually and on the team) of 7 best practices of resilience.
Focus on the power of best practices to boost resiliency.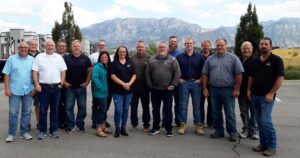 Training Components

ARSENAL™ Report— a 24-page customized report for each participant.
Participant workbook containing the activities and concepts covered in the class.
Team poster containing the compiled results of the ARSENAL™ assessment.
Coaching
Confidential coaching sessions are available to reinforce concepts in the Stress and Resilience training.
Thanks again for a tremendous training presentation today.
Our group loved it and you did a masterful job of balancing content, interactivity and inspiration.
Brad Taylor, Brigham Young University
I genuinely enjoyed your presentation style, delivery and materials. Thank you for the information and tools provided.
You have a real gift and are making a difference. Keep up the outstanding work.
Director—DOD, Navy
Jan Hovrud is a Master Practitioner and Coach for ARSENAL™.
Click the button to contact Jan for more information: