ATTENTION HR, Executive Recruitment, Coaches, Consultants, Career Counselors
Become Certified in:
Hardiness Resilience Gauge™

Course Description:
The Hardiness Resilience Gauge™ provides insights into an individual's ability to cope with stressful and unexpected situations. It focuses on three facets: Control, Commitment and Challenge. This well researched instrument is based on how people interpret the world and make sense of their experiences. Hardiness measures stress resiliency and adaptability across a range of circumstances. The HRG™ is a impactful, reflective tool for self-awareness and growth.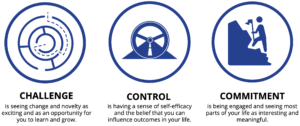 Certification Outcomes:
Our certification will provide you with the in-depth knowledge and skills to:
Administer the assessment
Generate reports
Accurately interpret the reports
Deliver presentations
Facilitate coaching sessions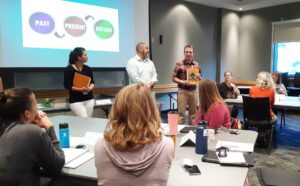 Certification Format:
Training Werks uses a blended learning process for the Hardiness Resilience Gauge™. Certification candidates complete the online training including a self-assessment for HRG™. Once completed, Jan Hovrud, Training Werks provides one-on-one telephonic coaching on best ways to use the HRG™ in coaching and classroom situations. In total the certification takes approximately 3.5-4 hours to complete.
What You will Receive:
Certification in the HRG™
Downloadable Facilitator Guide
Downloadable PowerPoint Presentation Slides
1 hour of professional coaching from Training Werks to assist in your ability to immediately use the assessment.
Ongoing support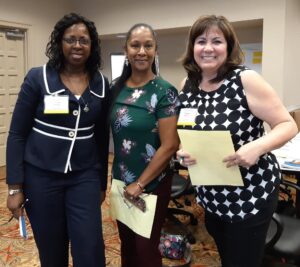 Highlights of the Hardiness Resilience Gauge
Tested validity and reliability.
Grounded in over 30 years of research and development.
Easy to complete in about 10-15 minutes.
Readable reports with key learning messages, ways to balance your hardiness facets and action planning page.
Application of the Hardiness Resilience Gauge
Leadership Development
Resilience
Stress
Coping Skills
Change
EQ-i2.0™ instrument
MBTI™ and MBTI Step II™ instruments
Professional Coaching
Sample Reports
This is a list of the possible HRG™ reports. Sample reports are available. Please contact Jan for your request.
Jan Hovrud is an award winning, Master Practitioner and Coach for the Hardiness Resilience Gauge™.
Click the button to contact Jan for more information: