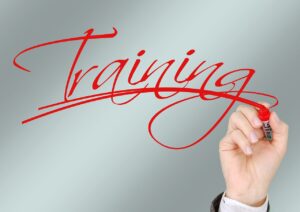 Training Werks is…
Professional
Energetic
Well-Respected
Knowledgeable
Customized training focused on your organization's needs
Our training is designed for you and for the challenges your organization faces. We listen carefully to the issues you need to have addressed. We pay attention to the details. And, most importantly, we seek and implement your feedback to create training that is perfect for your organization.
Interactive, engaging training
We deliver training that is lively, fun and gets participants to think. Each session is filled with opportunities to learn strategies, methods and approaches that can be used every day. We believe that involvement in learning translates into maximizing performance on the job.
Expertise with assessments
Training Werks offers a large number of assessments to be used in coaching and training settings. We have worked with thousands of participants to enrich their personal awareness and understand their impact on others. Our assessment knowledge is kept up-to-date through professional memberships and constant, continuous learning.
Proven track record
Since 1999, Training Werks has been partnering with clients to deliver top-notch training, personalized coaching, on target assessments, invigorating retreats and inspiring keynotes. We work with clients of all sizes, in a myriad of industries around the country to ensure that learning happens and changes take place.

Training
The goal of every event held by Training Werks is to inspire participants to use what they have just learned.

coaching
Professionals need a shift in perspective in preparation for facing increased challenges, implementing change and building teams.

certifications
Having the right certification is important for meeting the needs of your clients.
Katie Carlile
Global Retreats and Incentive Events Manager at Young Living Essential Oils
"Jan is wonderful at what she does! She offers truly unique insight and her training is well thought out, engaging, and full of hands on activities. When Jan teaches, you are guaranteed to walk away with something that changes your perspective, and improves the way you work with your team and others.
Jan is my "go- to" contact for training my team."
Nancy ellis
senior HR professional
"I had the pleasure of working with Jan on several occasions at different companies. Even the toughest crowd was won over quickly with Jan's personable approach and knowledge of subject matter at hand in addition to sharing practical applications of the learning.
I would HIGHLY recommend Jan for any organizational development initiative at hand!"