ATTENTION HR, Executive Recruitment, Coaches, Consultants, Career Counselors
Become Certified in:
Influence Style Indicator™

Course Description:
The Influence Style Indicator (ISI)™ is an assessment designed to measure an individual's preferred style influence during communication. Successful professionals understand the importance of know how to influence effectively. It can be a distinguishing factor in collaboration, building relationships and getting things done. The ISI™ identifies preferred, secondary and underutilized styles.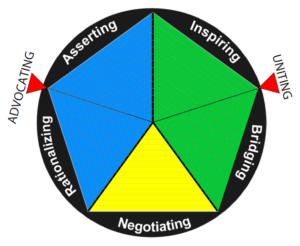 The ISI™ maps five unique ways to influence—Rationalizing, Asserting, Negotiating, Inspiring and Bridging. These styles are against a backdrop of two orientations: Advocating and Uniting. Professionals learn the significance of using each style to influence when in different situations. The ISI™ helps to sharpen skills, understand diversity of approach, and the power of communicating in specific ways to reach the listener.
Certification Outcomes:
Our certification will provide you with the in-depth knowledge and skills to:
Administer the assessment
Generate reports
Accurately interpret the reports
Deliver presentations
Facilitate coaching sessions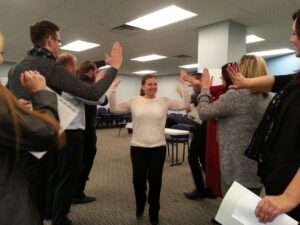 Certification Format:
Training Werks uses a blended learning process for the Influence Style Indicator™. Certification candidates complete the online training including a self-assessment for ISI™. Once completed, Jan Hovrud, Training Werks provides one-on-one telephonic coaching on best ways to use the ISI™ in coaching and classroom situations. In total the certification takes approximately 3.5-4 hours to complete.
What You will Receive:
Certification in the ISI™
Downloadable Facilitator Guide
Downloadable PowerPoint Presentation Slides
1 hour of professional coaching from Training Werks to assist in your ability to immediately use the assessment.
Ongoing support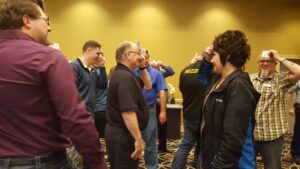 Highlights of the ISI™
Tested validity and reliability.
Normative data to demonstrate relationships between age, gender, personality, and nationality.
Easy to complete in about 10-15 minutes.
Readable reports with key learning messages.
Application of the Influence Style Indicator™
Leadership Development
Decision Making
Political and Organizational Savvy
Relationship Building
Interpersonal Communication
Collaboration
Professional Coaching
EQ-i2.0™ instrument
MBTI™ and MBTI Step II™ instruments
Sample Reports
This is a list of the possible ISI™ reports. Sample reports are available. Please contact Jan for your request.
ISI Individual Report
ISI Group Report
Jan Hovrud is an award winning, Master Practitioner and Coach for the Influence Style Indicator™.
Click the button to contact Jan for more information: