ATTENTION HR, Executive Recruitment, Coaches, Consultants, Career Counselors
Become Certified in:
EQ-i 2.0® and EQ 360®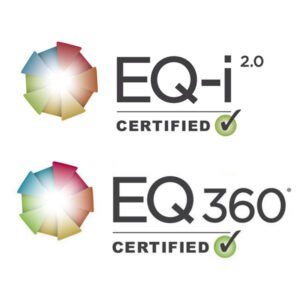 Course Description:
Bring the power of emotional intelligence to your workplace, college, or coaching clients. Emotional intelligence is vital to high performing teams and individuals. The benefits are far reaching and long lasting. Learn from a Master–Jan Hovrud, Training Werks, who has worked with over 6,000 leaders on the concepts of emotional intelligence. She has in-depth knowledge to share on instrument interpretation and training facilitation that will help you become the best. You will leave the certification excited, ready and motivated to use the EQ-i 2.0 and EQ 360 instruments.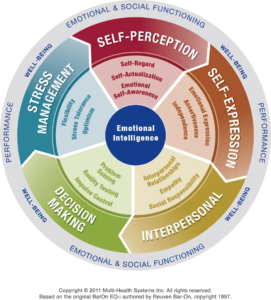 Certification Outcomes:
Our certification will provide you with the in-depth knowledge and skills to:
Administer the assessment
Generate reports
Accurately interpret the reports
Deliver presentations
Facilitate coaching sessions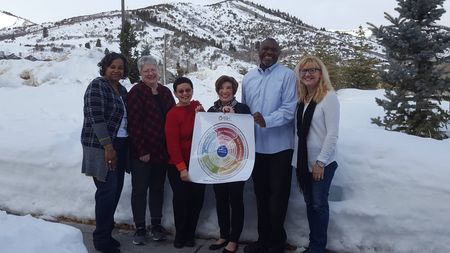 Certification Format:
Certification for the EQ-i 2.0 and EQ 360 instruments may be accomplished in two ways:
EQ-i 2.0 and EQ 360 preparation tutorial and confidential coaching session with your own EQ-i 2.0 results before the workshop. Then, four ½ day sessions online with Jan Hovrud, Master EQ Facilitator and Coach.
—– Or —–
EQ-i 2.0 and EQ 360 preparation tutorial and confidential coaching session with your own EQ-i 2.0 results before the workshop. Then, two-day full sessions in person with Jan Hovrud, Master EQ Facilitator and Coach.
Both formats enable participants to fully engage in the concepts, use and practices of the emotional intelligence instruments. The certification sessions are highly interactive. Participants learn from practice, working together and building their knowledge base. The certification training provides participants with everything they need for immediate use.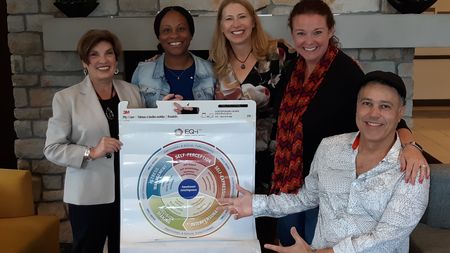 What You will Receive:
In-depth knowledge and skills of the EQ-i 2.0 and EQ 360 instruments
Certification for both EQ-i 2.0 and EQ 360 instruments
Exclusive training materials by Training Werks—Facilitator Guide, Presentation Slides and Participant Workbook for your immediate ability to facilitate an Emotional Intelligence session

The EQ Edge

book by Steven Stein
A self-assessment using the EQ-i 2.0 Leadership Report
A one-hour, confidential coaching session with the results of your EQ-i 2.0 assessment
Extensive practice interpreting and coaching with EQ-i 2.0 and EQ 360 reports
Detailed knowledge of how to apply the EQ-i 2.0 to your client's needs
In-depth exploration of the EQ-i 2.0 Model
On going support
ICF CCEs: 9.25 Core Competencies, 6.75 Resource Development (online certification)
ICF CCEs: 9.75 Core Competencies, 13.25 Resource Development (in person certification)
14.5 SHRM PDCs (issued by Multi-Health Systems/publisher of the instrument)
14 APA CCEs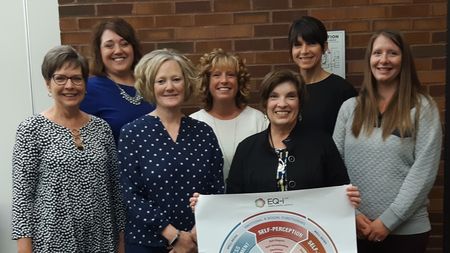 Highlights of the EQ-i 2.0® and EQ 360®
Both scientifically validated and reliable.
Readable reports with key learning messages in two formats: workplace and leadership.
Used internationally.
Customized reports.
Business centric.
Proven ROI.
Effective in many industries and settings: public, private and higher education.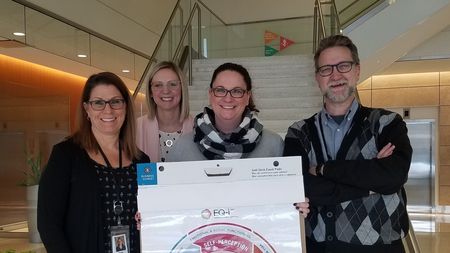 Application of the EQ-i 2.0® and EQ 360®
Leadership Development
Talent Selection
Organizational Development
Team Building
Professional and Executive Coaching
MBTI™ and MBTI Step II™ Instruments
Sample Reports
This is a list of the possible EQ-i 2.0 and EQ 360 reports. Sample reports are available. Please contact Jan for your request.
EQ-i 2.0 Report Options

EQ-i 2.0 Workplace Report
EQ-i 2.0 Leadership Report
EQ-i 2.0 Group Report

EQ360 Report Options

EQ 360 Leadership Report
EQ 360 Workplace Report
Emotional Intelligence &
Return on Investment
Return on your EQ-i investment
The EQ-i is the first scientifically validated emotional intelligence tool in the world. That's impressive, we agree… but your next question is likely, "but does it work?"
THE PROOF IS IN THE RESULTS…
…and we have the results to prove it
Click here to read the Return on Investment and Case Studies reports:
Just want to say thank you for this training! When I think of you over the past two days there words come to mind: enthusiasm, connection to all learning styles, commitment, dedicated to us, encouraging, empowering, sincere, love for us first and love for what you do second, and sooooo much more.
Jan, you rock and inspire! Thanks for doing what you have a passion for and passing it on!
Missy Anderson,
The First National Bank of Sioux Falls
Jan is a phenomenal trainer! I recently attended an EQ-i 2.0 and EQ 360 certification training by Jan. Her talents as a trainer and expertise in Emotional Intelligence made for a very enjoyable and relevant learning experience. Her enthusiasm and love for her work was evident throughout the training.
Jan is dedicated to providing attendees with the greatest opportunity for success. She is generous beyond measure—providing support to class participants both during the training and after. I highly recommend Jan as your go-to-trainer for Emotional Intelligence and other training needs!
Laurie Nelson-Moe,
Whole Life Balance Coaching
Jan Hovrud is an award winning, Master Practitioner and Coach for the EQ-i 2.0™. She has coached and trained over 6,000 participants on the impact of emotional intelligence at work and home.
Click the button to contact Jan for more information: