ATTENTION HR, Executive Recruitment, Coaches, Consultants, Career Counselors
Become Certified in:
Paper Planes, Inc.™
A Business Simulation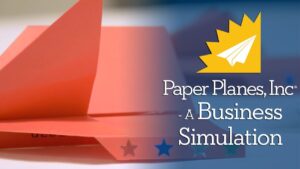 Course Description:
Paper Planes Inc.™ is a highly interactive and engaging simulation to help teams discover the value of working together, building strong client relationships and creating a quality product. In this simulation, participants are assigned roles in an aircraft manufacturing company. They are exposed to barriers to overcome and ultimately, must shift their thinking to allow for change and innovation. During the simulation, there are three production runs. Each run has its own difficulties that lead to learning for the participants. PPI™ leaves a powerful, lasting impression and is directly connected to the challenges faced in the workplace every day.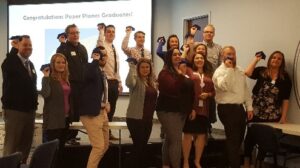 Certification Outcomes:
Our certification will provide you with the in-depth knowledge and skills to:
Set up room for the simulation
Facilitate the simulation
Introduce, present and debrief throughout the simulation
Observe and capture key points to reinforce
Meaningfully conclude the simulation for greatest impact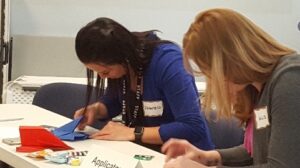 Certification Format:
Training Werks uses a blended learning process for Paper Planes Inc.™. Certification candidates complete the online training. Once completed, the candidate attends an abbreviated, in person PPI simulation. During this time the candidate learns how to set up the room, introduce the simulation, reinforce key points and recap in a meaningful way. In total the certification takes approximately 6 hours to complete.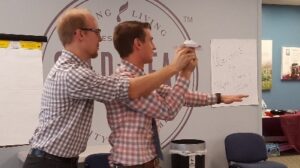 What You will Receive:
Certification in the Paper Planes Inc.™ simulation
Downloadable Facilitator Guide
Downloadable PowerPoint Presentation slides
Downloadable Quick Guide
Half Day in person training including your own participation in the PPI simulation
Ongoing support
Highlights of PPI™
Highly interactive and engaging.
Long term learning that can be applied to the workplace.
Award winning simulation used by Fortune 500 companies and government
Strong emphasis on team work goal setting, communication, customer service and collaboration
Application of PPI™
Change
Customer service
Communication
Team building
Diversity of Thought
Leadership and Followership
Quality
Innovation/Redesign
Collaboration
Big Picture Thinking
Decision making
EQ-i2.0™ instrument
MBTI™ and MBTI Step II™ instruments
Jan Hovrud is an award winning, Master Practitioner and Coach for Paper Planes Inc™.
Click the button to contact Jan for more information: