ATTENTION HR, Executive Recruitment, Coaches, Consultants, Career Counselors
Become Certified in:
360 Discovery Leadership Profile™ & Emerging Leader Profile™
Course Description:
360 feedback enables leaders and managers to clearly see their impact on others. The process of using a 360 instrument can have profound effects on developing leadership by providing specific, detailed feedback. 360 instruments can effectively be used with one-on-one professional coaching, on teams and within leadership development programs.

360 Discovery Leadership Profile™ is a comprehensive instrument for providing feedback on ten competency areas for leadership and an open-ended response area for raters. The results of the leader's self-assessment are compared to the aggregated results of the raters. Leaders are able to clearly see highlighted strengths and challenge areas for improvement.

Emerging Leader Profile™ is a powerful tool for leaders who are new, in front line positions or are high potentials. This instrument measures 12 leadership skill areas and has an open-ended response area for raters. It compares the leader's self-perceptions with the perceptions of others to build growth. The ELP™ has an easy to read format with clarity on strengths, challenges and next steps for success.
Certification Outcomes:
Our certification will provide you with the in-depth knowledge and skills to:
Administer the assessment
Generate reports
Accurately interpret the reports
Deliver presentations
Facilitate coaching sessions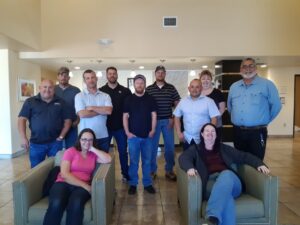 Certification Format:
Training Werks uses a blended learning process for the DLP™ and ELP™ certifications. Certification candidates complete the online training. Once completed, Jan Hovrud, Training Werks provides one-on-one telephonic coaching on best ways to use the DLP™ and ELP™ in coaching and classroom situations. In total the certification takes approximately 3.5-4 hours to complete.
What You will Receive:
Certification in both the 360 Discovery Leadership Profile™ and the 360 Emerging Leaders Profile™.
Downloadable Facilitator Guide
Downloadable PowerPoint Presentation Slides
1 hour of professional coaching from Training Werks to assist in your ability to immediately use the assessment.
Ongoing support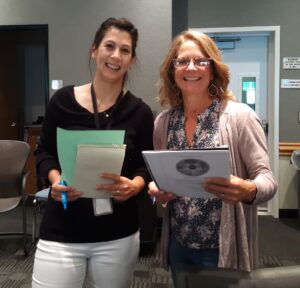 Highlights of the 360 DLP™ and ELP™
Tested validity and reliability.
Allows for up to 30 raters.
Option for up to 5 custom open-ended questions.
"Maximizing Results" participant booklet.
Visual Comparative Profile Graph results of the raters and ratee.
Sections containing "Do More" and "Do Less" targeting behaviors for success.
Readable reports with key learning messages.
Application of the 360 DLP™ and ELP™
Leadership Development
Self-Awareness on Impact of Behaviors/Actions
Awareness of the Perspective of Others
Sample Reports
This is a list of the possible 360 DLP™ and ELP™ reports. Sample reports are available. Please contact Jan for your request.
DLP 360 Individual Report
DLP 360 Group Report
ELP 360 Individual Report
ELP 360 Group Report
Jan Hovrud is an award winning, Master Practitioner and Coach for the 360 DLP™ and ELP™.
Click the button to contact Jan for more information: