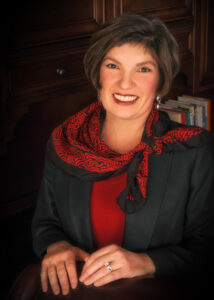 Jan Hovrud, Training Werks
Jan Hovrud inspires leaders and professionals to unlock their potential, build practical skills and capitalize on their strengths. Her energy and enthusiasm are contagious for building excitement around concepts that bring positive change. As an experienced, well-respected facilitator and coach, Jan has worked with the public and private sectors for over twenty years. Her previous leadership roles at AT&T Universal Card, Saks Fifth Avenue and Accenture enable Jan to quickly assess, understand and move teams and individuals forward.
Jan has facilitated training and coached thousands of leaders and professionals using psychological instruments. Her many certifications enable others to better see themselves and achieve higher levels of performance. Teams benefit from knowing how to better communicate, make decisions and work together effectively. Jan's award-winning expertise and passion engage leaders to make a difference in their organizations. Her Master Certifications include:
EQ-i2.0™–Emotional Intelligence
EQ 360™–360 Emotional Intelligence
ARSENAL™–Best Practices for Resilience
MBTI Step II™–Myers-Briggs Type Indicator
CSI™-Change Style Indicator
CN™–Change Navigator
ISI™–Influence Style Indicator
HRG™-Hardiness Resilience Gauge
CSAP™–Customer Service Aptitude Profile
SalesAP™–Sale Aptitude Profile
PPI™–Paper Planes Inc Simulation
DSP™–Discovery Leadership Profile 360
ELP™- Emerging Leaders Profile 360
Additionally, Jan holds a Bachelor of Science degree from Western Michigan University in Biology and Chemistry.
Training Werks was established in 1999. Jan travels coast-to-coast on a weekly basis for clients. When not at work, Jan enjoys living in vibrant Scottsdale, AZ with her husband of over thirty years.
Small Business and Woman Owned
Training Werks is owned and solely operated by Jan Hovrud. This woman's owned business is dedicated to exceptional customer service. Clients are from many industries and sectors including: the federal government, the military, manufacturing, law enforcement, banking, call centers, retail, pharmaceutical companies and others. Training Werks has done business in over 30 states in the U.S., Canada, Dominican Republic, Philippines, Honduras and Jamaica.
Thank you for providing us insight about ourselves and how we can use this understanding to positively impact our workplace, as well as, our personal relationships.
Almost all of my conference after hour conversations at some point included a discussion of your session.
Thanks for providing an informative and entertaining session for us.
Project Manager, Office of Personnel Management
Just wanted to thank you for your class yesterday. As I told you, and everyone else agreed, you were able to balance just the right amount of being a dynamic speaker and providing real and nitty gritty information.
The class was lots of fun and yesterday was such an interesting day following the class. There was a great deal of humor used in playing with the information. It was all in fun and reinforcing what they had learned.
There was a lot of sharing and processing. The class was a great reminder to everyone to work together and embrace differences.
Diane Carter, Senior Manager—Support Services, Afni