Coaching
Grow – Transform – Develop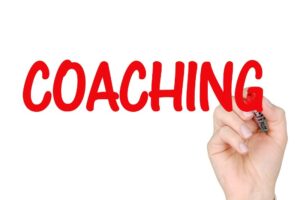 A coaching experience which is:
Focused
Effective
Customized
Coaching provides leaders with a shift in perspective needed to prepare them for facing increasing challenges, adapting to change, and building teams. At Training Werks, every session is tailored to address the needs of the client. Together in partnership, Jan Hovrud and the client explore pathways for success by discovering strengths and focusing on areas of enrichment. The foundation for the coaching process is trust—built by openness, honesty and respect. Ultimately, coaching helps to raise the level of success for the individual and enables them to demonstrate their personal best within the organization.
Training Werks provides feedback to clients with the following instruments:
EQ-i2.0™–Emotional Intelligence
EQ 360™–360 Emotional Intelligence
ARSENAL™–Best Practices for Resilience
MBTI Step II™–Myers-Briggs Type Indicator
CSI™-Change Style Indicator
CN™–Change Navigator
ISI™–Influence Style Indicator
HRG™-Hardiness Resilience Gauge
CSAP™–Customer Service Aptitude Profile
Sales AP™–Sale Aptitude Profile
PPI™–Paper Planes Inc Simulation
DSP™–Discovery Leadership Profile 360
ELP™- Emerging Leaders Profile 360
This was (by far) the best coaching session I have had in my career. Ms. Hovrud was very prepared and it was evident that she had studied my report and had already formulated very clear, concise and useful suggestions to help me take the next step.
She was enthusiastic, energetic and engaging.
It was a true pleasure to meet her and get an opportunity to learn from her experience.
Director, USCIS
I wanted to let you know how significant our conversations have been to my growth. I don't even know how to thank you for what you've given to me.
You truly have been one of the best parts of this whole training program experience.
I looked forward to our calls every time and gained so much. I still have my notes and refer back often to them.
Laura DeFrancisco, Director, Army Public Affairs
Jan is an excellent professional coach inspiring me to be my best!
She is personable, very present in our sessions, organized and highly knowledgeable in her field.
Natalie Little, U.S. Forest Service
You are truly a gem and you have the ability to show each of us why we are special and pave the road so we can exceed our boundaries and achieve our dreams.
Thank you, Jan. I will never forget our time together and the wonderful guidance you've always given me.
Lisa Swenka, U.S. Forest Service
Jan Hovrud has had the privilege of coaching several hundred clients.
Click the button to contact Jan to discuss your coaching options: