Thinking on Your Feet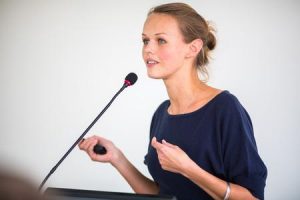 Conducting a successful Q&A session can make or break your presentation. The Q&A is an opportunity to find out what the audience members are thinking, share expertise and build rapport.
Done professionally the Q&A can leave a lasting impression on your subordinates, peers and leaders.
Maintaining your composure is key to keeping the audience with you.