Be a Networking Pro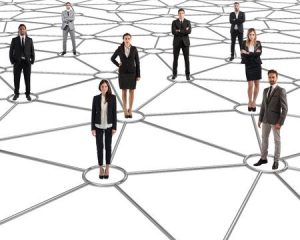 Spring and summer bring a tidal wave of opportunities for conferences, workshops and meetings.
Networking isn't just showing up and handing out your business cards. Effective networkers know that being good at this skill is an art.
With all of the demands on our professional and personal lives, it is easy to assign a lower priority to networking. When in fact, networking is essential for development, advancement and personal fulfillment.
Here are some tips from the article 7 Steps to Sharper Networking by Renea Myers:
Find your comfort zone.

If you're uncomfortable in a new group situation, it's helpful to have a job. Volunteer to work registration or serve as a greeter. You will meet other attendees, but you'll also be positioning yourself as one of the "inner circle".

Strategic organizational involvement.

Consider getting involved in select organizations such as your industry group or trade association. Be willing to put in the extra time and differentiate yourself by contributing in some why to the goals of the organization.

Be fully present.

Be actively engaged and aware of the people you interact with. Listen well, respond promptly and maintain eye contact to showcase your communication skills.

Reinforce key words.

People aren't going to remember long descriptions of what you do. People will at best remember a few key things about you. Make what you say meaningful and memorable.

Wait for the right window of opportunity to share your information.

Show an interest in others first.

Contribute to the group conversation.

Don't hog the conversation or just stand there. Know when to talk and when to listen.

Give others your business cards after you have established conversation.

When someone walks up and indiscriminately begins handing out business cards, it's similar to "network spamming".
Remember networking is a skill in which you are challenged to use many of your communication skills at once. The more you practice (and later assess yourself) the better you will get at networking.
The important point here is to go out and do it.